Wit and Wisdom of an Engineer
Covering the environment, engineering, technology, and economics.
Thursday, October 23, 2014
Link
to a good overview on the latest.
Wednesday, October 22, 2014
Link
to a White Paper on the subject:
"There is good news for commercial, industrial, and institutional water users looking to treat and reuse water onsite as a means of increasing the reliability of water supplies and achieving sustainability goals. A new law went into effect on October 1, 2014 allowing private sector companies to obtain Clean Water State Revolving Fund (CWSRF) loans to construct onsite industrial water reuse projects for the first time.
The 2014 Water Resources Reform and Development Act (WRRDA) was signed into law on June 10, 2014 with the goal of helping to modernize the nation's water infrastructure. WRRDA also allows privately owned water reuse facilities to have access to government subsidized loans for the first time. While public water utilities have long had access to government subsidized financing through the CWSRF, industries have had to finance their industrial water treatment and reuse systems primarily through a combination of commercial loans and the issuance of corporate bonds.
The WateReuse Association has released a new White Paper that explains the changes in eligibility for the CWSRF, the pros and cons of this financing option, and the steps to take to apply for funding."
Tuesday, October 21, 2014
And the short answer is water and wastewater rates are ridiculously low in the U.S. The
article
,
Hey, America It's Time to Talk About the Price of Water
, provides a good overview of the issues. I would like us to consider taking the market market path as outlined in the article - more market based approaches that spur more innovation and greater conservation. Let's get away from the silly ASCE report grade dream that massive federal aid is in the cards.
From the article:
"Americans got used to paying wee little for a whole lot of pristine water. At the same time, many utilities delayed the long-term capital investments needed to maintain their pipes and plants. Water boards are often run by local elected officials, making decisions uneasily political. A board member with a three-year term might not vote for a water project that would pay off in year six. Officials who tried to raise rates risked being booted out of office. It was easier to hope federal subsidies would continue to flow. They did not. A Reagan Administration phase-out of water-infrastructure grants began 25 years ago. Over the past decade, U.S. Environmental Protection Agency water infrastructure funding has declined (with the exception of 2009, the year of the American Recovery and Reinvestment Act), and policy has shifted from grants to loans.
Unfortunately for water utilities, the timing coincided with the arrival of requirements to scrub dozens of newly regulated contaminants out of drinking water and record numbers of water mains and pipes bursting due to age and extreme temperatures, both hot and cold."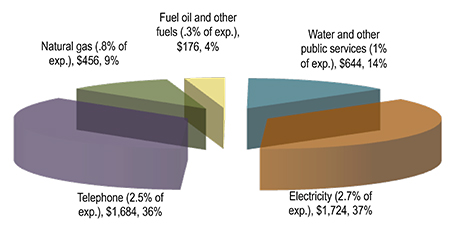 Skycatch
services the likes of Clayco, DPR, Bechtel, and Bouygues. Overhead and 3-D mapping - - the drone is becoming the operational necessity for the construction site. Construction as a "visual" endeavor in need of "visual" tools. Drones and construction are the perfect match - the providers of critical information linking to a industry in need of greater efficiencies in the field.